2019 Trends to Watch: Digital Marketing Edition
A new year means new trends to watch for in fashion, home decor, and of course digital marketing. It's safe to say that everyone has their own predictions and opinions about what 2019 will bring for us. After doing some digging we've found a few common themes. Here's a quick overview of the digital trends we expect to see in 2019.
Artificial Intelligence gets smarter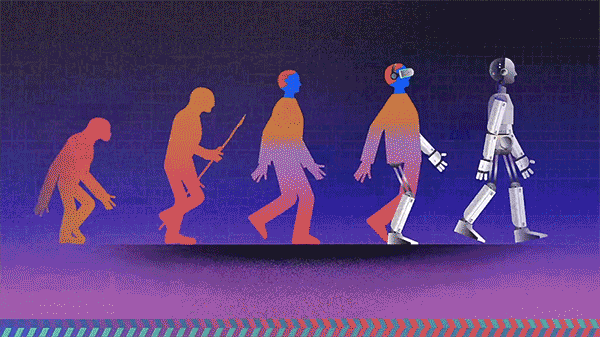 Last summer one of Google's big announcements was responsive text ads, which essentially takes care of A/B testing for advertisers, along with a focus on automation, machine learning, and artificial intelligence. We've already seen this rolling out in the form of Smart Ad campaigns and exact match keywords with the "same intent". Last year also saw Google Lens, Google's visual search tool, roll out to various Apple and Android devices, putting functional augmented reality in the hands of the average smartphone user. That's right, you can now do a search by taking a picture of something!
While we may not know exactly what Google has in store for us this year, we do know that artificial intelligence will be the driving force behind it. Expect to see more smart features and automation to simplify advertising and enhance searcher experience.
The rise of the chatbot
Chances are you've been on a website recently that had a chat window pop up with a "How can I assist you today?"-type message. If you've managed to miss them, don't worry. They'll be popping up on a website near you in no time; at least that's what predicted to happen in 2019. In a world where a good chunk of us (myself included) would rather text than call, it's no surprise that we're finding a way to take this technology further. Chatbots are certainly no replacement for genuine human interactions, but they provide another easy contact point to get quick answers to simple questions.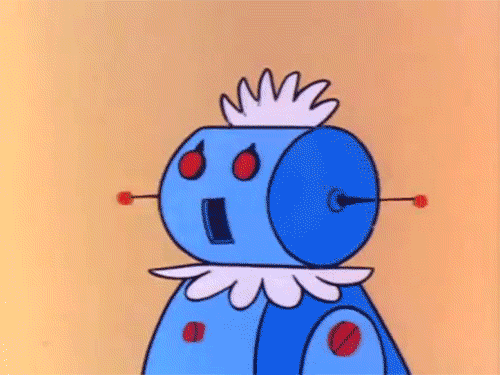 While the concept of chatbots is certainly interesting, one obstacle we run into as digital marketers is tracking. We love to track absolutely everything, from time on site to whether or not someone completed a conversion action. Unfortunately not all chatbots are on board with this level of tracking yet, but we hope to see better integrations emerge as they become a more prevalent online feature.
"Hey Google…"
Google Home was one of the most popular gifts this Christmas season. If you didn't get one, then you're probably in the minority. This gadget trend is an indication of another rising trend that impacts the digital marketing world: voice search. Whether using Google, Siri, Alexa or any other their other virtual assistant friends, voice search usage is on the rise. A BrightLocal study showed that approximately 58% of consumers used voice search to find information about a local business within the last 12 months.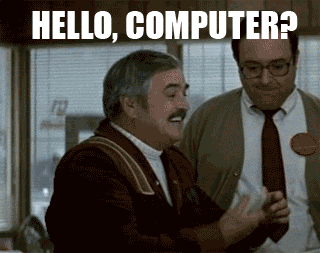 How does this impact digital marketing? Well, we're going to see a shift in the type of search queries that come in. People speak differently than they write. While "restaurants near me" might be a common thing to type, people are more likely to ask their virtual assistant "where can I get a coffee?"
Is everyone suddenly going to abandon traditional search engines in favour of voice search? I highly doubt it. However, this trend gives local businesses and the digital marketers who love them something to think about.
Native advertising
It's no secret that advertising platforms have been making their ads look more and more organic over the last few years. Native advertising takes this a step further, camouflaging sponsored content on a page with organic content.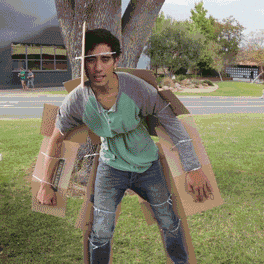 In its best form, native advertising walks a fine line between content and advertising, utilizing content that promotes a product or service while still fitting the overall feel of the website. In it's not-so-great form, there are the infamous "You'll Never Guess These 5 Uses For Eggs"-type articles. That being said, native advertising can be highly effective when done properly. Whereas traditional advertising has a focus on selling, native advertising allows consumers to learn about products or services without feeling that they're being sold to.
Next time you're reading articles on your favourite website keep an eye out for some of the sponsored content. Aside from the tiny label that says "Sponsored" or something similar, it can be surprisingly difficult to differentiate native ads from the website's organic content.
Want to learn more about how you can keep up with this year's marketing trends? Contact the team at Adster Creative today!